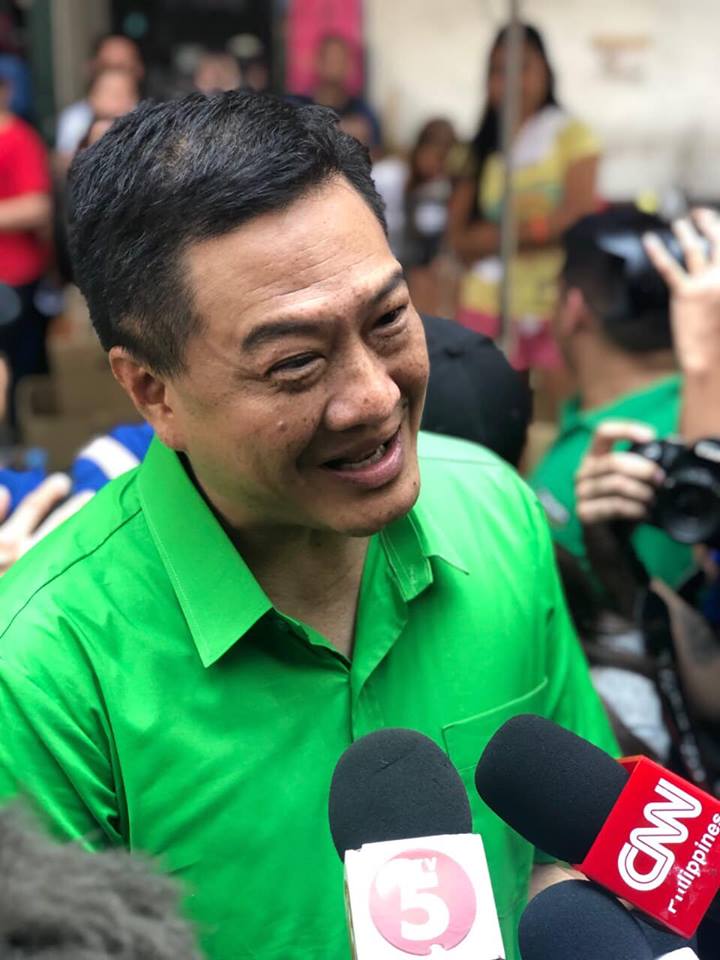 FAITHFUL TO THE PEOPLE.
WORK opportunities for the filipino.
Erin Tañada hails from the lineage of the Tañada senators "Ka Tany" and "Ka Bobby", all known for their integrity and body of work aiming to protect the marginalized in society. Erin started young in his mission of service to the common Filipino, going on to fight for justice and social welfare as a legislator. His goal for the senate is to continue pushing for the rights of the Filipino worker – ensuring their dignity, creating more opportunity, and ensuring productivity and job security.

Personal Information
Lorenzo Reyes Tañada III
August 16, 1963
Manila, Philippines
Lorenzo Tañada (grandfather)
Wigberto "Bobby" Tañada (father)
Occupation: Politician
Profession: Lawyer

Affiliations
Political Party
Liberal Party (1993 - present)
Alma mater
Ateneo de Manila University

Positions Held
Deputy Speaker
Philippine House of Representatives for Luzon
July 26, 2010 – June 30, 2013
Member of the Philippine House of Representatives
Quezon's 4th District
June 30, 2004 – June 30, 2013
A

distinguished background

 in 
principled environment
A
distinguished background

in


principled environment
The grandson of Sen. Lorenzo "Ka Tany" Tañada and son of Sen. Bobby Tañada, Erin hails from the family that stands for integrity, courage, nationalism, statesmanship, and the defense of the most vulnerable sectors of Philippine society.
From a very young age, Erin learned the values of genuine service and solidarity with the people. As a young student leader, he joined the struggle against repression and dictatorship, and received the National  Youth Award in 1988 for his leadership.
Armed with the conviction that the law is for the protection of the most marginalized, Erin became a lawyer in 1992, intent on using his knowledge and talents to fight for the rights and dignity of all Filipinos.
A
legislator

for

social protection and development

In 2004, Erin became the representative of the Fourth District of Quezon Province in the House of Representatives. His servant-leadership and principled stance on critical issues distinguished his service for three consecutive terms, rising to the role of Majority Floor Leader, and then Deputy Speaker of the House.

He was instrumental in the passing of important laws for justice and social welfare, including the following:


People's Survival
Fund

Cheaper Medicines
Law

Anti-Enforced
Disappearances Law

Extension of the
Comprehensive Agrarian
Reform Program

Amendments to the
Philhealth Charter

Renewable Energy
Law